Today is a fabulous day to celebrate my favorite color, purple. I love it in all it's hues and shades and instead of featuring one person today I am featuring purple!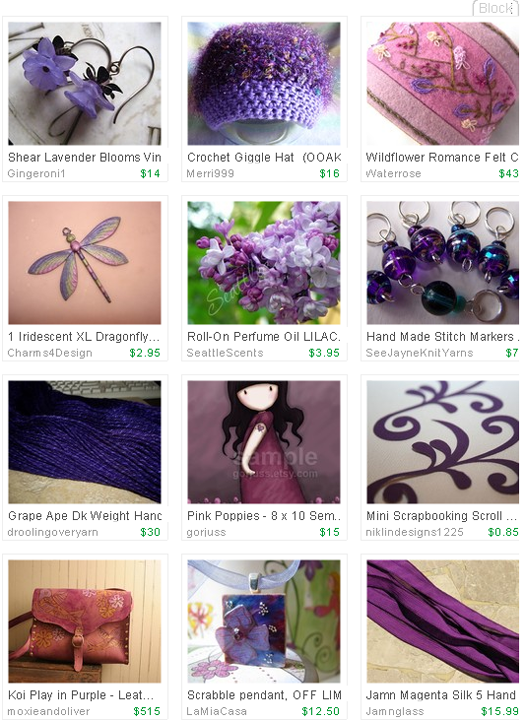 Please visit all these fabulous crafty folks and share the love with them!
ps!
I'm not code savvy enough to be able to keep the java image with all it's fabulous links to each shop. As soon as I enter a new favorite, the mini changes! So I am going to leave you with a permanent image but you will need to search for the seller name on Etsy. There is no guarantee that the item you see here will still be for sale when you visit. Thanks for understanding!